State-of-the-art Bulgarian data center
Bulgaria is a country in South-Eastern Europe, which sits in an important geographical location - close to Central Europe, as well as to the countries in the Middle East. Also, it's one of the European countries with the best overall network connectivity. If you want to expand your online presence in Europe, the Bulgarian data center would be an excellent choice.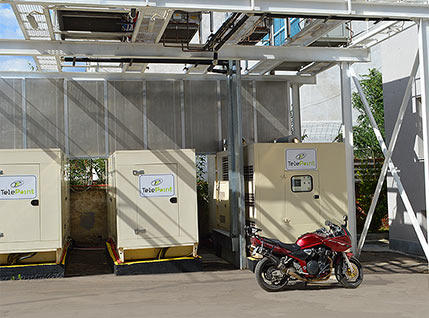 We partner with the Sofia-based TelePoint data center. It is one of the biggest data centers in the country and offers amazing connectivity with the countries in Eastern Europe and the Middle East. All these countries are growing really quickly and have large markets for all kinds of online services. Hosting your website closer to them will boost its loading speed, which in turn will help improve your local search engine rankings.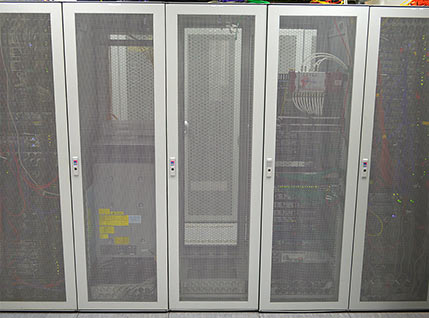 The Telepoint data center offers fast, flexible and convenient network connection paths to over 100 International and local service providers. With three different main power feeds on diverse paths, and its own distribution substation in place, you can be sure that the power at Telepoint never stops. The facility is backed up by a host of quality certificates including Quality Management System ISO 9001:2015, Information Security System ISO/IEC 27001:2013 and PCI DSS 3.2 compliance.
All hosting services in the Bulgarian data center include a 99.9% network uptime guarantee.
SERVER HARDWARE
Our Bulgarian network of servers includes main storage servers and backup servers, complemented by administrative, spare and dedicated servers, which are all perfectly synchronized with our custom-built, load balanced hosting platform. We've deployed powerful server hardware to ensure optimum quality of performance for users of our web hosting services.
Bulgarian Data Center TelePoint
in Sofia
CPUIntel Xeon E5 v2/v4
RAM128 GB+
DiskEnterprise-grade SSDs
AMAZING DISCOUNTS FOR YOU AS A RESELLER!
GET A HOSTING PACKAGE AND A DOMAIN AT WHOLESALE PRICES:

Offer a wide range of pre-configured cloud hosting packages that come with 140+ features and a 30-day Free Trial. Also, you can order any of the plans for your own sites at a wholesale price!
Unlimited Monthly Traffic
FREE Website Builder (demo)
24/7/365 Customer Support

Sell OpenVZ Virtual Private Servers at competitive prices and earn a good profit. We offer 10 different OpenVZ server setups with a free SolusVM Admin Panel, a free Control Panel and multiple free bonuses. Get an OpenVZ VPS at a wholesale price for your own needs.
24/7/365 Customer Support

Sell our semi-dedicated servers for profit or get one yourself at a wholesale price! They are a unique mix between our cloud hosting plans and our dedicated servers, offering the best of both worlds.
Unlimited Monthly Traffic