Amazing Discounts For You As A Reseller!
Get a hosting package and a domain at wholesale prices:
Our Guarantees
Our web hosting plans include everything you need to get your personal or business website online and manage with ease. We offer a unique breed of cloud web hosting powered by our custom-built platform.


No Technical Skills Required
»

Full Reseller & Customer Support
»


Responsive & Customizable Hosting Store
»

All-in-One Reseller Control Panel
»
Latest News
The ease of starting your own hosting business with ResellersPanelMay 20th, 2016
If you are still hesitant about starting your own hosting business on our platform, check out the key time- and money-saving benefits of our Free Reseller Program and how they match against the mainstream reseller hosting solutions on the market.
Testimonials

William Maynard
http://dsient.us/

Ryan Petrucci
http://hostbot.net/

Dave Safley
http://liquidlayer.net/

River Taylor
http://tayloredservers.com

Mohamed Bashir
http://www.hostmbm.com

Scott Frangos
http://www.webfaddshosting.com

Steve Murray
http://www.itdahost.com

John I.
http://www.hostperk.com

Tosha Lord
http://www.lordwebsolutions.com

Guido E. Zecckine III
http://www.idigitalhosting.net

Cornelius Onditi
http://genhostdom.duoservers.com

Perry Toone
http://www.thexyzserver.com

Dimitar Genev
http://revolution-net.duoservers.com

Data Centers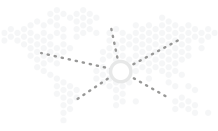 Learn More