Amazing Discounts For You As A Reseller!
Get a hosting package and a domain at wholesale prices:
A risk-free solution (no upfront charges or extra fees)
There is absolutely no risk for you to start your own hosting business with our free reseller platform. There are no deposits to pay, or recurring fees to cover.
Unlike with most mainstream solutions, whether you make sales or not, you'll still be free from any financial obligations thanks to our unique, time-proven reseller hosting formula.
Our Guarantees
Our free reseller program has you covered with a host of guarantees for your peace of mind as a hosting brand.


No Technical Skills Required
»

Full Reseller & Customer Support
»


Responsive & Customizable Hosting Store
»

All-in-One Reseller Control Panel
»
Latest News
Add a tech feel to your domain portfolio with a bunch of IT-related, promo-priced nTLDsOctober 06th, 2020
We've just released a bunch of new, IT-industry related TLDs to help you address more tech-savvy target audiences. Learn more about the marketing powers of .DIGITAL, .EMAIL, .NETWORK, .SOFTWARE, .SYSTEMS, .TECHNOLOGY and .COMPUTER, and see how you can offer them in your store at exclusive promo prices from our blog.
Testimonials

Data Centers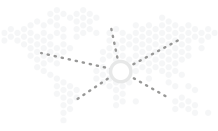 ✓ Learn More