Amazing Discounts For You As A Reseller!
Get a hosting package and a domain at wholesale prices:
A risk-free solution (no upfront charges or extra fees)
There is absolutely no risk for you to start your own hosting business with our free reseller platform. There are no deposits to pay, or recurring fees to cover.
Unlike with most mainstream solutions, whether you make sales or not, you'll still be free from any financial obligations thanks to our unique, time-proven reseller hosting formula.
Our Guarantees
Our free reseller program has you covered with a host of guarantees for your peace of mind as a hosting brand.


No Technical Skills Required
»

Full Reseller & Customer Support
»


Responsive & Customizable Hosting Store
»

All-in-One Reseller Control Panel
»
Testimonials

Data Centers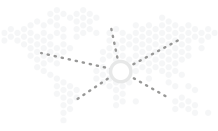 ✓ Learn More