AMAZING DISCOUNTS FOR YOU AS A RESELLER!
GET A HOSTING PACKAGE AND A DOMAIN AT WHOLESALE PRICES:
OUR GUARANTEES
Our web hosting plans include everything you need to get your personal or business website online and manage with ease. We offer a unique breed of cloud web hosting powered by our custom-built platform.


No Technical Skills Required
»

Full Reseller & Customer Support
»


Responsive & Customizable Hosting Store
»

All-in-One Reseller Control Panel
»
Latest News
.SOLUTIONS and .SERVICES now open for registrationJuly 24th, 2015
The most customer-pleasing TLDs - .SOLUTIONS and .SERVICES, are now open for registration. You can now use them to let your customers feel that you are dedicated to serving their needs.
Testimonials

River Taylor
http://tayloredservers.com

Mohamed Bashir
http://www.hostmbm.com

Scott Frangos
http://www.webfaddshosting.com

Steve Murray
http://www.itdahost.com

John I.
http://www.hostperk.com

Tosha Lord
http://www.lordwebsolutions.com

Guido E. Zecckine III
http://www.idigitalhosting.net

Skander Helali
http://www.infinity-hosting.tk

Cornelius Onditi
http://genhostdom.duoservers.com

Perry Toone
http://www.thexyzserver.com

Dimitar Genev
http://revolution-net.duoservers.com

Data Centers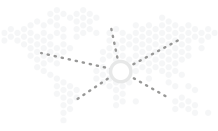 Learn More