Amazing Discounts For You As A Reseller!
Get a hosting package and a domain at wholesale prices:
Our Guarantees
Our web hosting plans include everything you need to get your personal or business website online and manage with ease. We offer a unique breed of cloud web hosting powered by our custom-built platform.


No Technical Skills Required
»

Full Reseller & Customer Support
»


Responsive & Customizable Hosting Store
»

All-in-One Reseller Control Panel
»
Latest News
The .SITE nTLD is now open for registrationFebruary 12th, 2016
.SITE has just been added to the family of fresh&cool new TLDs on our platform. Plus, it comes with a super promo price, which is valid till the end of March.
Testimonials

Ryan Petrucci
http://hostbot.net/

Dave Safley
http://liquidlayer.net/

River Taylor
http://tayloredservers.com

Mohamed Bashir
http://www.hostmbm.com

Scott Frangos
http://www.webfaddshosting.com

Steve Murray
http://www.itdahost.com

John I.
http://www.hostperk.com

Tosha Lord
http://www.lordwebsolutions.com

Guido E. Zecckine III
http://www.idigitalhosting.net

Cornelius Onditi
http://genhostdom.duoservers.com

Perry Toone
http://www.thexyzserver.com

Dimitar Genev
http://revolution-net.duoservers.com

Data Centers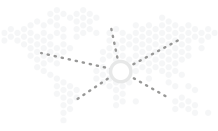 Learn More