State-of-the-art USA data center
Choosing the most appropriate data center partner has now become crucial for offering high-quality web hosting services. The state-of-the-art US data center we work with lets you target prospects from the USA, Canada and Latin America. If those are your target markets, you can set the USA data center as a default data center choice on your hosting store.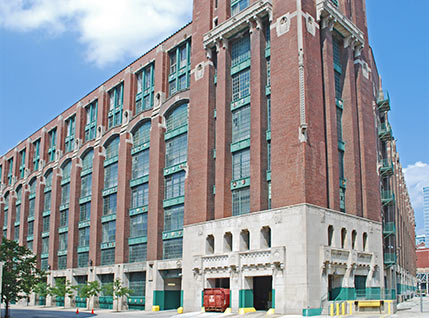 The USA data center is located in Chicago, Illinois and is owned by Steadfast Networks, a well-known co-location provider in the Chicago area. It is equipped with various high capacity connections to multiple carriers to ensure uptime, speed consistency and redundancy. The data center is staffed 24/7 and has redundant UPS backup and an on-site 1.5 MW diesel generator.
The American data center is very well connected with a few major backbone providers and an international peering network. Steadfast Networks works in close partnership with Level(3), NTT and nLayer, three of the largest network providers in the world. The internal data center network is based on Cisco hardware - Redundant Cisco 6500 (SUP720) core routers/switches, Cisco 3560-E series distribution layer switches and Cisco 2950/2960 aggregation/customer layer switches.
SERVER HARDWARE
Our US network of servers includes main production servers, backup servers, as well as administrative, spare and dedicated servers, working in perfect synchronicity with our web hosting software. We rely on powerful server hardware to deliver maximum quality of performance for customers using our web hosting services.
US Data Center Steadfast Networks
in Chicago, Illinois
CPUIntel Xeon Scalable 8176/8180/6130
RAM384 GB+
DiskEnterprise-grade SSDs
WEB HOSTING SERVICES IN THE US DATA CENTER
We use an advanced clustered storage technology, meaning that the whole data pertaining to your hosting account is not confined to a single server but is distributed between multiple machines instead. This brings better server performance and higher reliability and guarantees that you will be able to avail of the entire storage quota assigned to your particular account.
Through our free reseller hosting program, you will be able to sell a full range of web hosting services in our US data center as follows: cloud hosting packages, OpenVZ-based VPS servers, KVM servers, semi-dedicated servers and dedicated servers.
AMAZING DISCOUNTS FOR YOU AS A RESELLER!
GET A HOSTING PACKAGE AND A DOMAIN AT WHOLESALE PRICES: