Amazing Discounts For You As A Reseller!
Get a hosting package and a domain at wholesale prices:
A Risk Free Solution (No Upfront Charges Or Extra Fees)
The most important of all is that there is No Risk whatsoever. Unlike with other alternatives, with us, if you make no sales, there will be no charges. We are also an ICANN accredited domain registrar. You will be receiving domain and hosting services directly from the source.
Our Guarantees
Our web hosting plans include everything you need to get your personal or business website online and manage with ease. We offer a unique breed of cloud web hosting powered by our custom-built platform.


No Technical Skills Required
»

Full Reseller & Customer Support
»


Responsive & Customizable Hosting Store
»

All-in-One Reseller Control Panel
»
Testimonials

Data Centers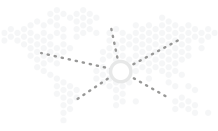 ✓ Learn More